To communicate beautifully through music, your instrument needs to perform effortlessly.
We specialize in the sales and maintenance of handmade, professional flutes and piccolos, as well as  intermediate flutes and piccolos.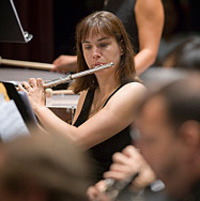 We welcome you to call or email us with any flute related questions. We would be happy to provide friendly guidance and information about purchasing a new flute, or visit with you about a problem you are having with your own instrument.
We service what we sell!  Financing available on all flutes and piccolos we carry.